10245 Winton Rd. Cincinnati, OH 45231
Thank you to all the participants and donors who made this a big success!!! We were able to raise over $4,000 for Jennifer.
Please come have a great time at scenic Winton Woods Park and support a great cause!

Registration begins at 9am. The race is at 10:30am. Proceeds to benefit Jennifer Linnabary, who is fighting mantel cell lymphoma. Family-friendly paved walking/running trail loops around Winton Woods Lake. Pre-registration is recommended. Don't forget your park motor vehicle permit.

There will be food, music, refreshments, awards, a Cornhole Tournament and fun for the whole family.
Awards
Overall Male and Female winners of the 5K will win an exclusive award.
Each 5K Male and Female winner in the following age groups will also receive an award: 8-under, 9-12, 13-15, 16-19, 20-29, 30-39, 40-49, 50-59, 60+
All donations welcome!
Click HERE to DONATE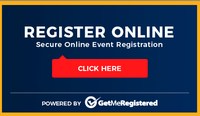 Click HERE to download and print Mail-In Registration
DIRECTIONS
WINTON WOODS PARK MAP
DYNAMIC COURSE
MAP
Click on each of the links below to download and print the forms needed for participating.
SPONSOR SHEET
FLYER
WALKER GUIDE
SAMPLE EMAIL
Jennifer Linnabary is married to Tim Linnabary and is the mother of Ben, a student at Colerain High School, and Becca, former graduate of Colerain High School and a current student at Miami University-Hamilton. Every day Jennifer fights for the
livelihood of tens of thousands of intellectually and physically disabled people. She co-created Project SEARCH in 1996, a program for helping the disabled get good, long-term jobs that give them quality of life. It is based at Cincinnati Children's Hospital Medical Center. Her awarded program spans nearly all 50 states and several countries. Now Jennifer is in her own personal fight with the resurgence of mantel cell lymphoma.
J
ennifer is only 1 of about 140 women in the US who have mantel cell lymphoma. It is a rare, aggressive blood cancer. Though the odds of finding a perfect match for a bone marrow transplant are 1 out of 4 in a family, 3 out of 5 of Jennifer's siblings tested as a perfect match!
Jennifer is on medical leave having received a recent stem cell transplant from her brother, her family without income. The financial toll from Jennifer's first round was substantial.

The cost of treatment out-of-pocket this time may exceed $350,000.
Please join us, Jennifer and Tim's family and friends in supporting Jennifer's journey. The goal is to raise $10,000 to help pay for Jennifer's

medical care. We also ask you to pray, and spread the word for others to pray for Jennifer's recovery!
Any amount you can give

is appreciated.
Donate site: Help Us Help Jennifer Linnabary Fight Cancer—http://helpjenniferlinnabary.blogspot.com
For more info, contact: Susan or Laura Bennett
Phone:

513-923-2049
Email:

dandsbennett@gmail.com